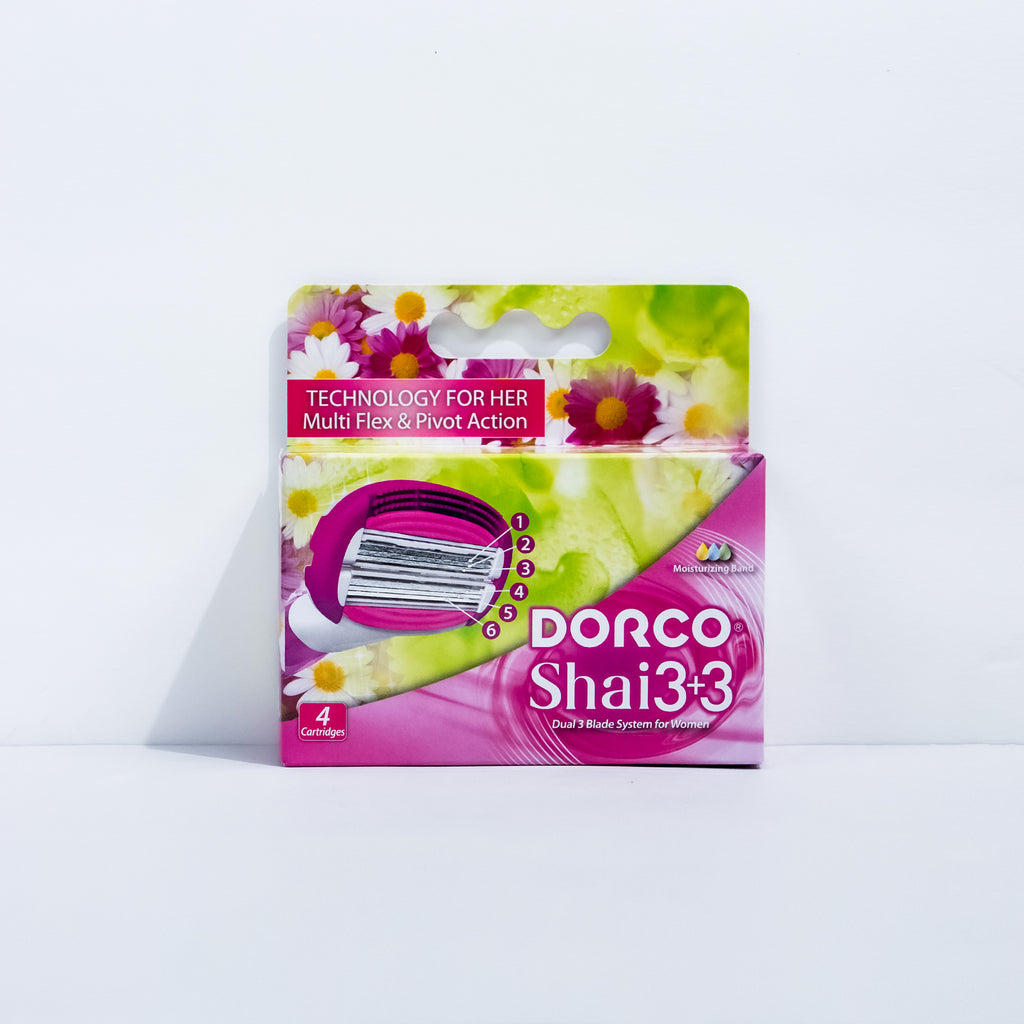 Dorco Shai 6 - Razor Cartridges
$13.99
3 + 3 Blade Cartridge - Innovative bendable cartridge allows for precise shaving along every angle of your body.

Patented Angulated Blade Platform - Seamless blade construction leaves less obstacles for debris accumulation.

Patented Common Docking System - Cartridge and handle interchangeability for shaving customization.

Open Flow Cartridge - 100% "rinse-ability" of hair follicles eliminates corrosion for a longer blade life.

Lubrication Strip - Vitamin E, Aloe and Lavender soothe and moisturize skin.